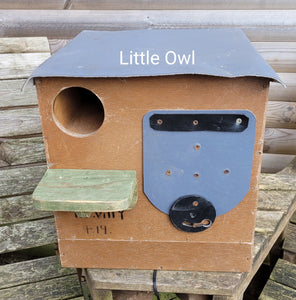 The Little Owl Box is an outdoors one made to RSPB, specifications and has an inspection hatch for cleaning out or ringing chick's.  (Persons ringing birds need to be licensed.
Hight 60cm width 60cm and depth 40cm
Please Note we make these boxes to order, please allow upto 3 weeks for delivery from ordering.